Shadow Dash MS for Android
Register


Once again MegaSquirt tuning software stands in front of competitors. All new Shadow Dash MS provides not only mobile logging via your Android phone or tablet, but now the dashboards you have appreciated with TunerStudio have been brought to your Android phone or tablet as well. Actually TunerStudio dashboards with additional support for images in indicators and gauges. (Yes that is coming to TunerStudio too)
Released for Final Round Beta Testing, Android dashboards and data logging with style.
TunerStudio Dashboard Style and flexibility
Shadow Logger simplicity
Runs on you Android Phone or Tablet
MSL format data logging
Save & load with normal msq tune files
Support for all MegaSquirt Firmwares
Slide between 4 Dashboards that are open at all times
Android Sensor data (GPS, Accelerometer, Magnetic, etc)
HUD Mode
Support for Android 2.3 and up.
Watch the introduction video
Connects via Bluetooth to RS232 Adapter or an FTDI Based Micro USB to RS232 cable.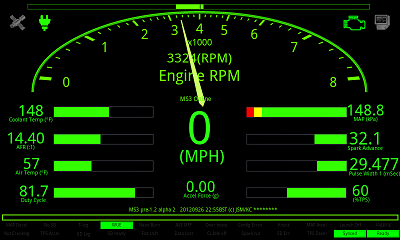 This may look like a TunerStudio Dashboard, but it isn't TunerStudio, this screenshot is from Android!
Look close and you will notice the addition of accelerometer and speedometer data.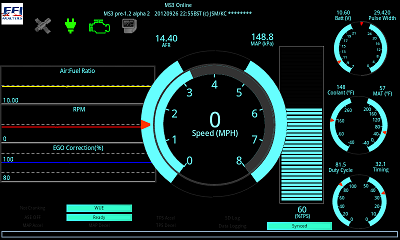 Installation
Enable Unknown Sources
Before attempting a manual installation of apps using the .apk files, you must first allow your phone to install from "Unknown Sources" (i.e. non-Play apps).
To do this, navigate to  Settings -> Security and check the box marked "Unknown Sources".
You can then run the .apk file from any file manager and you will have the Shadow Logger MS icon available with your applications.